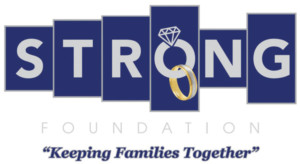 Partnering with local providers for counseling

Helping many local families to find solutions

An annual cap of $500 of funding to benefit per couple

All couples that receive assistance remain anonymous

Applications/reimbursement forms can be made by counseling providers on behalf of couples
The STRONG Foundation, created in 2019, is a solution based program that provides immediate financial resources for marriages needing professional and confidential guidance.
A healthy marriage is the foundation of our society. With divorce rates at an all time high, our churches, families, schools, and communities are overwhelmed and the impact on these institutions cannot be measured. STRONG Foundation was developed to provide immediate counseling resources to couples desiring to keep their marriages together.
The program is simple: A pastor of one of the Grinnell area churches identifies the need to refer a married person or couple to a STRONG Network marriage counselor.
BENEFITS:
Immediate Assistance for Marriages
Strengthens Marriages
Strengthens Families
Strengthens Churches
Strengthens Communities
Available Certified Counseling Resources
No Prequalification for Financial Assistance
Professional and Confidential
Available to One or Both Spouses